Managing Director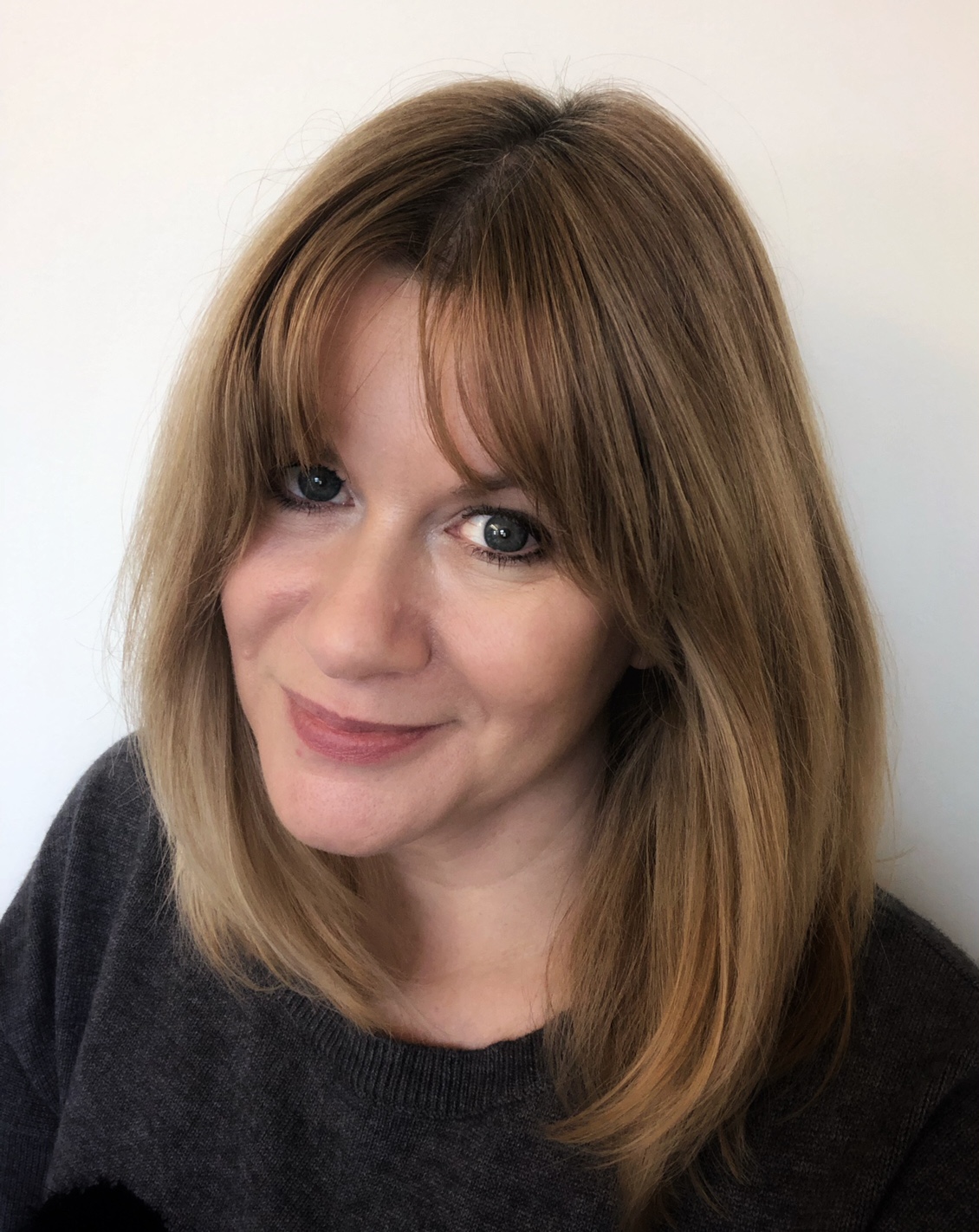 Tammy Schuiling
Managing Director This email address is being protected from spambots. You need JavaScript enabled to view it.

Tammy joins the ITI after a long career in marketing & communications. Although a performer at heart, Tammy prefers to be behind the scenes and has used has used her marketing skills to create awareness, fundraise and lobby support for various arts and culture organizations. Her rare combination of creative and strategic approach has garnered numerous marketing awards, which she hopes will be beneficial for the iTi. When not spending time with her "tribe" of artistic friends, she likes to walk her rescue dog, eat/cook/write about food, and is reigniting her love of painting, writing and photography. Tammy is based in Calgary, Canada and loves to travel to far away places - especially if a music festival is involved. She's looking forward to connecting with the global iTi tribe of improvisors.
Board Members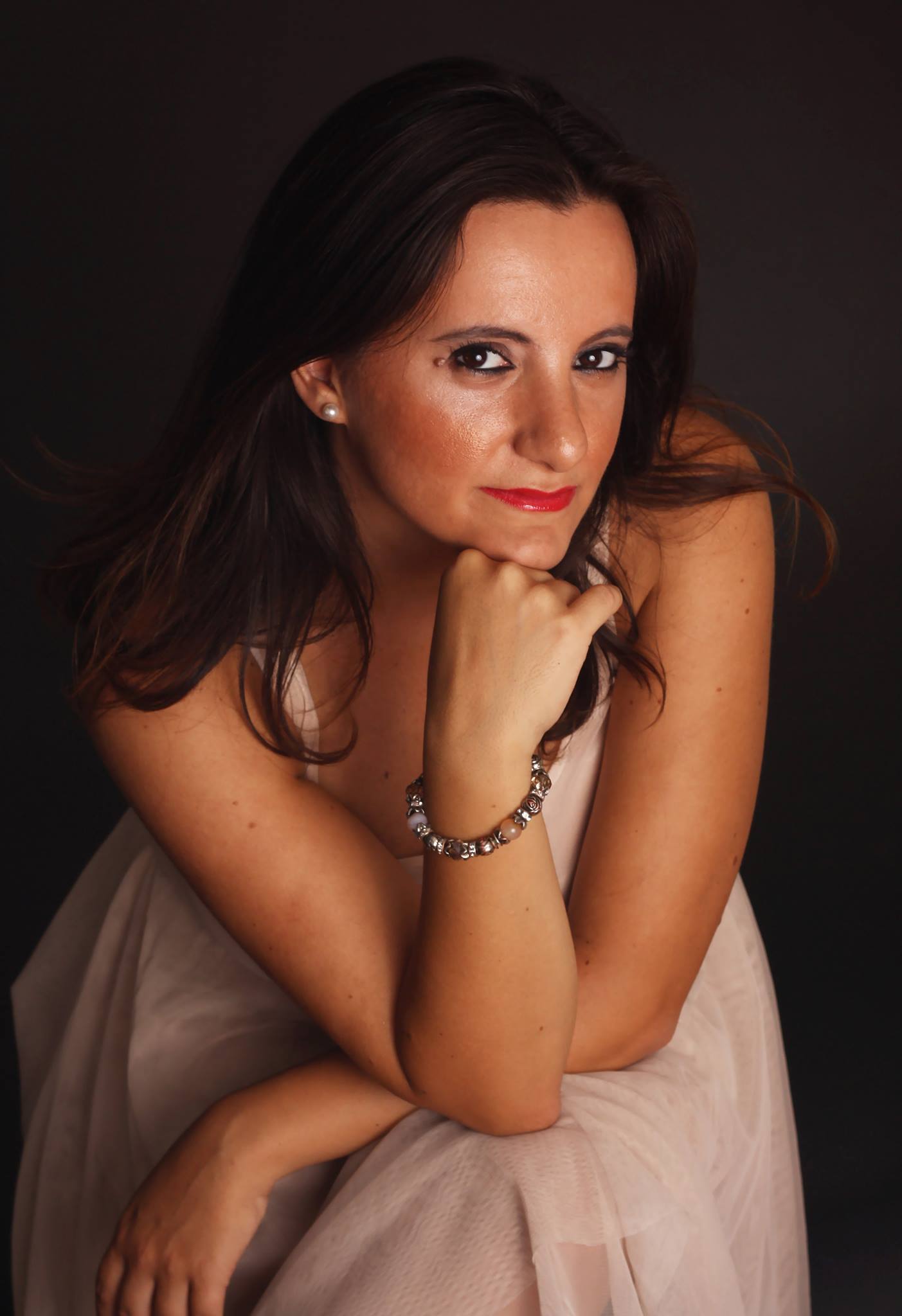 Martina Pavone
Board President This email address is being protected from spambots. You need JavaScript enabled to view it.
Martina Pavone has been on a stage since she was 5 years old, she studied Theatre, Musical Theatre, and Music. Later she became a professional Improvisor touring all around Europe thanks to her special project #improvvocal, the marriage of vocal improvisation and improvisational theatre. She is currently based in Istanbul, Turkey and she also works as a Corporate Trainer, Consultant and Coach collaborating with Universities and NGOs using Applied Improvisation techniques and playful approaches on topics such as communication, leadership, change management, group behaviour, diversity and inclusion. She co-founded the WonderFULL Academy - an online platform for digital learning and she is the creator of WonderFULL Women, an initiative that promotes and empowers women.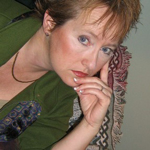 Karen Brown Fournell
Board Member

Karen Brown Fournell is a 20+-year veteran of arts administration, and a 20+-year journalist before that. She has most recently served with Rapid Fire Theatre, the third-oldest Theatresports Company in the World, taking that organization on a 10-fold evolution of production, staff, artists and budget to become one of the busiest, most diverse and energetic theatre producers in Edmonton, with tendrils across the globe. President of the International Theatresports Institute for the past eight years, she works to strengthen the service model, increase education opportunities and boost the network that is the global improv community. She fully embraces the improv tenet to make the other guy look good. Since stepping back from her role with RFT in the fall of 2020, she has taken on smaller projects with arts groups and non-profits in Edmonton. She fully embraces the improv tenet to make the other guy look good.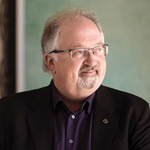 John Gilchrist Board Member
John Gilchrist is best known for his thirty-eight years as a restaurant critic for CBC Radio Calgary and as a prolific writer on food and restaurants. He also taught Food & Culture programs at the University of Calgary for many years. A native Albertan, he attended the U of C with most of the original members of Loose Moose, graduating in 1977.
Gilchrist was also the first manager of Loose Moose (1979 – 84) and created the role of Commentator for TheatreSports. He performed in many Loose Moose productions including Waiting for Godot and The TheatreSports Hamlet, both directed by Keith Johnstone; Blithe Spirit, directed by Mel Tonken; and the original Moose production of Ben-Hur. He acted as producer on many of the productions and organized the first TheatreSports tournaments between Calgary and Vancouver as well as Moose tours to Quebec and New York.
Gilchrist returns to the Moose for special occasions – the Calgary Winter Olympics, the 25th and 35th Anniversaries – and is now happily enjoying retirement in Calgary with his lovely wife Catherine Caldwell.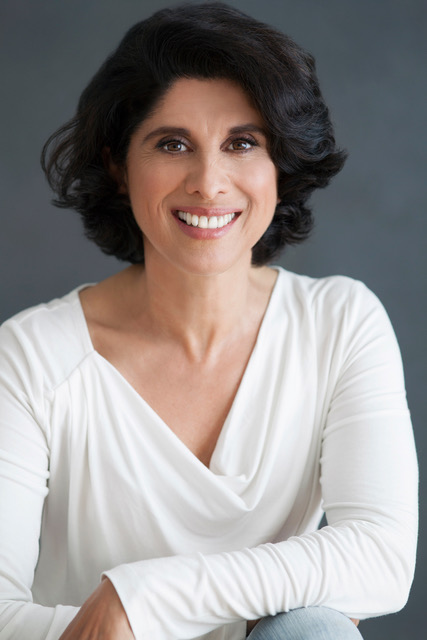 Veena Sood Board Member
Veena Sood is one of the co-founders and developers of Calgary's Loose Moose Theatre Company. By age 20, she had completed her Bachelor of Fine Arts at The University of Calgary, where she studied drama with Keith Johnstone, and helped originate Calgary's Loose Moose Theatre company.
She is the Vancouver artistic director of Keith Johnstone's impro format The Life Game, which she co-produced 10 LifeGame podcast episodes for CBC Canada.
Veena primarily works acting in film & television, as well as teaches impro to film students at Vancouver's Capilano University.
She's also been awarded numerous honors for her body of work & contributions to the artistic community in Canada.
Veena's an outdoor enthusiast; kayaking & hiking the British Columbia coastline and heli-hiking & horseback riding the Canadian Rockies. www.veenasood.com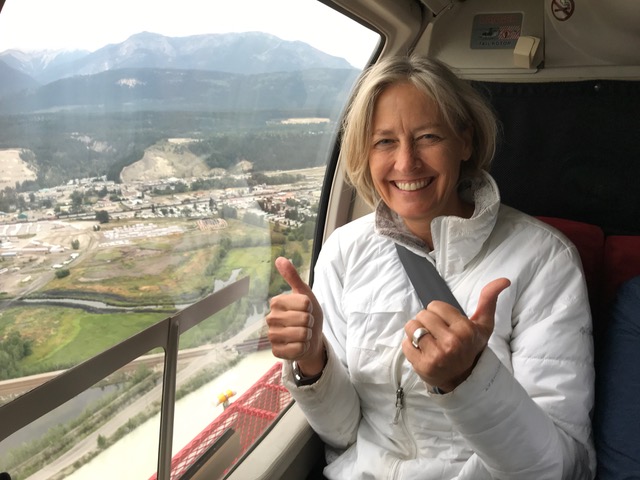 Jill Johnson Treasurer
Jill is a writer and producer of web series, screenplays, poetry, and stage plays. Her
writing has been performed on a variety of stages including the Vancouver Fringe Festival, The Vancouver Comedy Festival, Winnipeg Comedy Festival, and Glasgow Comedy Festival. She produced 2 web series, as well as collaborating with CBC Radio Canada on the pilot episode of Keith Johnstone's

The Life Game

to bring Keith's format to a podcast platform.
Jill is a past board member of Women in Film and Television Vancouver, and has volunteered on various Film and Theatre selection committees.
When not at her desk, Jill is an outdoor enthusiast; heli-hiking in the Rockies, paddle boarding with mosquitos, and cooking with fire. She looks forward to working with ITI.
Currently, Jill manages
Centennial Theatre, in North Vancouver, British Columbia.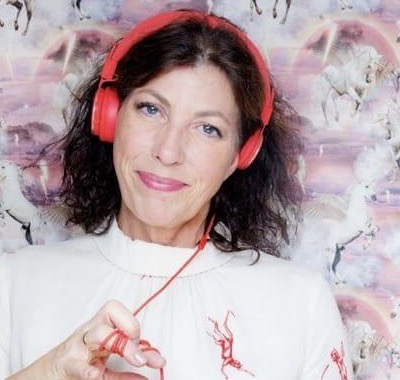 Helén Vikstvedt Board Member
Helén Vikstvedt is and actor, dancer and comedian. She is a graduate of both the Norwegian National Ballet School and the Norwegian National Theatre School. She has been working for many years as actor, dancer and choreographer at, amongst others, the National Theatre of Norway and the Oslo New Theatre. Helén has specialized in improvised theatre and has several times been Nordic champion in Theatresports. In 2005 Helén had great success in the role of Selma in the Norwegian film comedy "37 ½". She played the roll of Raspa in the childrens film comedy "Dr. Proctor and the Time-travelling Bathtub" and in 2018 Helén featured in the Finnish heavy metal comedy "Hevi Reissu" She is currently in production on a new Norwegian sitcom to be released in 2021. As a curiosity Helén is also the Norwegian champion (veteran class) in Kettlebell sport.
Dave Ware
Board Member
Dave Ware has been improvising for over 30 years. Dave has been a member of the Loose Moose Theatre Company since 1986, and continues to be one to this day. Dave has trained with Keith Johnstone, Dennis Cahill and Graeme Davies, and has performed and taught improvisation in a number of countries, and has appeared on stage, and in television and film projects. He has spent years visiting and performing with many improv companies around the world, and loves every minute of it. Dave is a visual artist who works in Lego exclusively, and has garnered many awards in both Canada and the United States.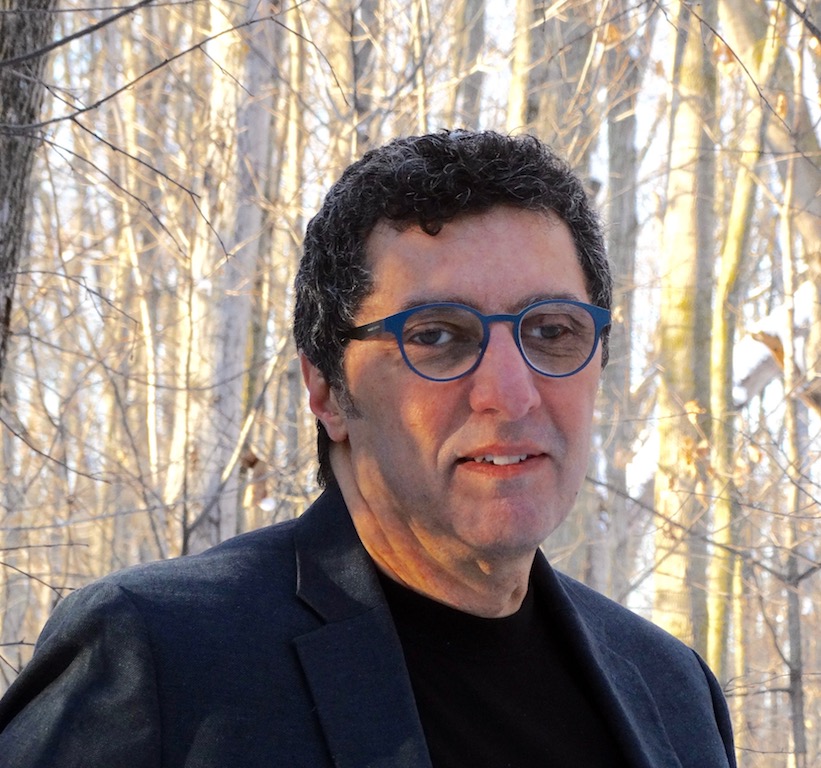 Hashm Nasser Board Member
Hashm began improvising at the Loose Moose Theatre Company in 1985 and has been involved in the improvisation and comedy community in Canada in a variety of roles including performing, writing, directing and administration. He also spent ten years with Rapid Fire Theatre, working with outstanding individuals at Edmonton's most well-known and oldest improvisational theatre. He has worked in the private sector and owned his own businesses. Recently retired after a thirty year career with the Government of Canada, Hashm received his Bachelor's of Commerce from the University of Calgary in 1988 and his MBA from Queen's University in 2007. He is also very involved in his community, coaching hockey for nearly 20 years, and as the current vice president of Hockey Operations for his local hockey association. Hashm currently lives in Ottawa, Canada with his three wonderful daughters and is honoured to be working with the ITI.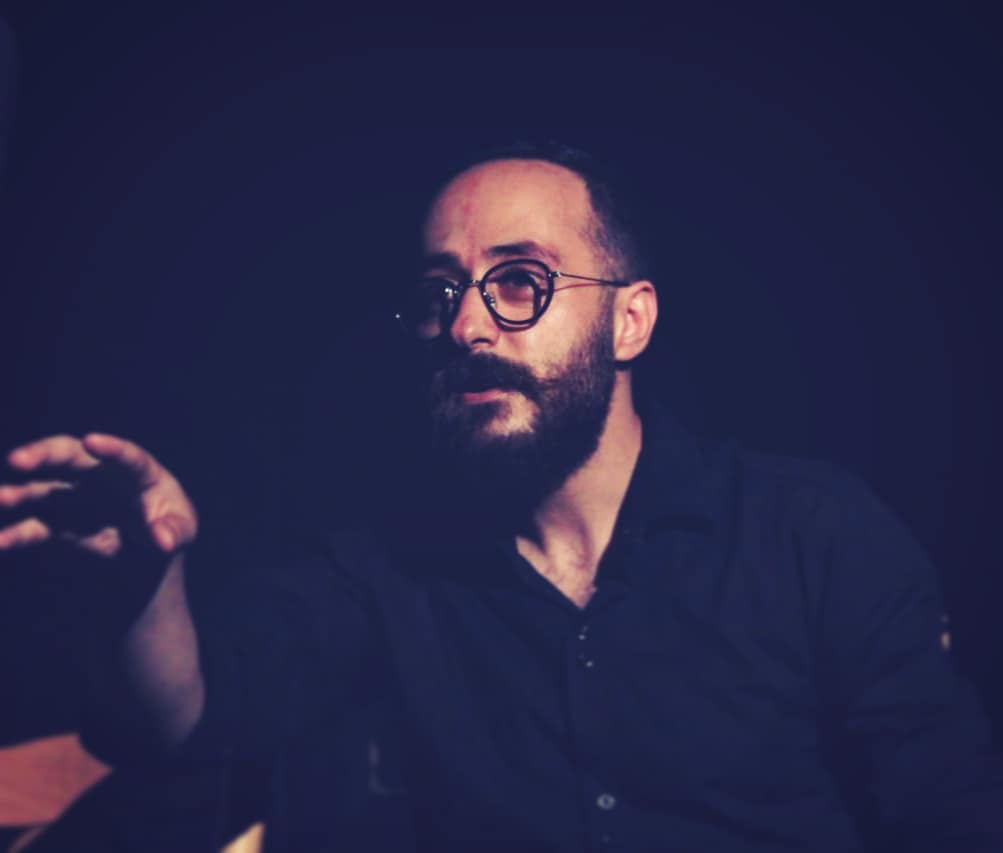 Abodi Jatal Board Member
Abdullah - or Abodi - is a psychotherapist, and a drama therapy practitioner. He also works as an artistic consultant for many NGOs. He started his acting career 10 years ago and started training theatre 7 years ago specialising in improvisational theatre, theatre of the oppressed and playback theatre. Alongside his experience in other theatre and performing forms like classical theatre, puppetry, street performing and clowning. He was a co-director of Laban's improv troupe and he is a founding member of its Psycho-social theatre troupe (Wasl). Abodi also used applied improv to design and deliver training for NGOs, companies, universities... etc. Abodi is also a diverse percussionist, playing on a variety of instruments from the Middle East, Central Asia, West Africa and on Irish bodhran. He also co-founded many bands like Tajally Sufi, Monte-Carlo and Antiqu-a.
Regional Reps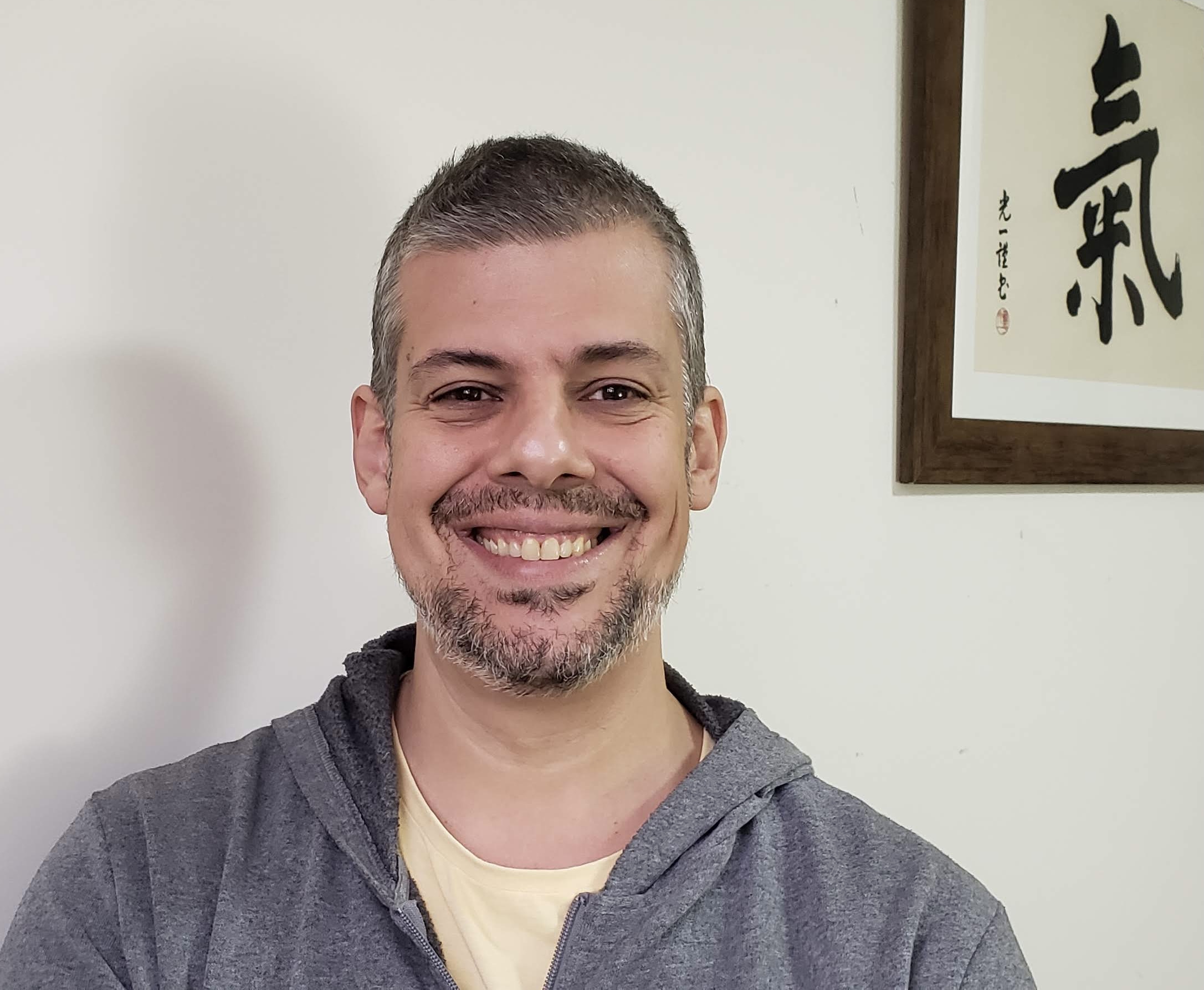 Andrei Moscheto
Central and South America Representative This email address is being protected from spambots. You need JavaScript enabled to view it.
Andrei is an award-winning actor, director, playwright and improvisor, working professionally in theater since 1991. Based in south Brazil, he's known as an artist specializing in teaching improvisation and collective creation (using impro dynamics to gather ideas from everyone and turn them into a new theater play) and has been invited around the country to help theater groups. He is the founder and director of Antropofocus, a Theater Company from Curitiba, Brazil that has been producing comic theater plays and impro shows for almost 21 years. In 2011, after taking classes with Keith Johnstone in Calgary, he partnered with Daniel Nascimento to found the production company, Impro DnA, focused on the production of improvised formats in Brazil, like "Micetro" and "Gorilla".
He is dedicated to helping the impro community and passing on his knowledge to future generations. From 1998 to 2005 he taught children and teens, from 2005 to 2006 he taught as a college professor, and from 2007 on he became a teacher working out of the Antropofocus HQ. Recently he has been helping corporations learn how they can apply Impro Techniques to their core business value in exciting and innovative ways.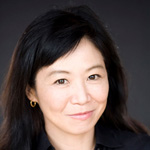 Yuri Hughes
Asia Region Representative This email address is being protected from spambots. You need JavaScript enabled to view it.
Yuri has been a professional improviser, teacher, writer, researcher and actor for 30 years. She learnt improvisation from Keith Johnston at
Loose Moose Theatre Company
summer school in 1995. As an improviser, s
he has performed in the USA, Canada, Germany, France, Austria, Holland, Switzerland, Italy, China, Australia, New Zealand and Japan.
She is the member of Orcas Island Project (International Impro Company).
As a teacher, she has taught improvisation for many schools and organisations in Japan including the four main University Theatre Department in Tokyo.
She has also taught in Canada, France, Holland, Colombia, Italy, China and NZ.
She is art director of Impro Works Ltd. (the longest-running Impro Theatre company in Japan) http://www.impro-works.info./
She directed "Theatresports" for Tokyo Federation of Theatre Universities in 2016 (1000 audience).
As a writer, she has published 3 books about improvisation. As a researcher, s
he has studied improvisation and creativity as a PhD student at University of Tokyo.
She is the member of Applied Improvisation Network. Het talk is below
https://youtu.be/mcruN5uifMk
Awards: Best Actress in the International Stockholm Film Festival in 1998, Best Foreign Performer in New Zealand in 1998, Best Presentation in Japanese Cognitive Science Society 2019 (Title: Changes in theatre acting caused by repetition).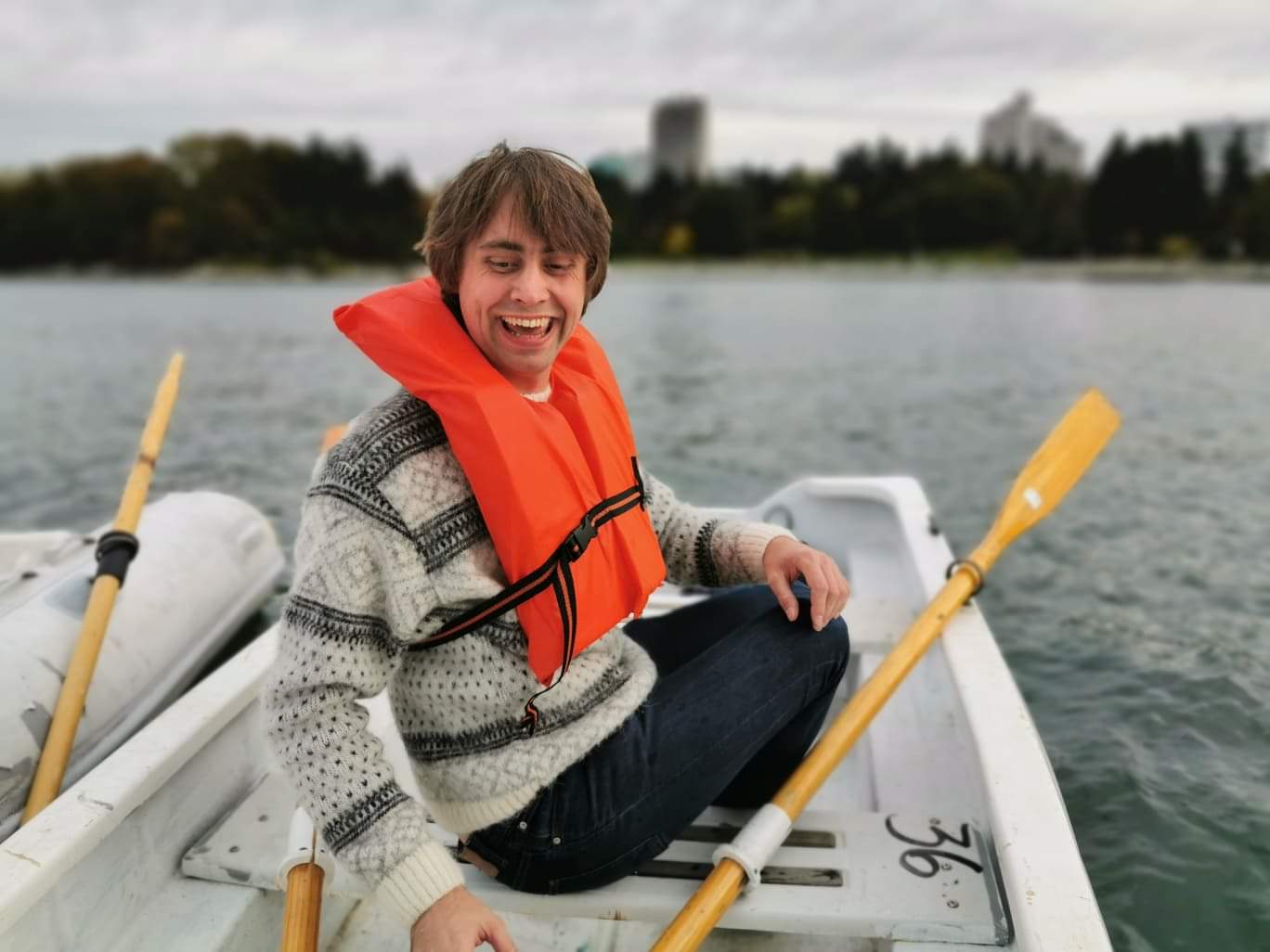 Emil Husby
Nordic Region Representative This email address is being protected from spambots. You need JavaScript enabled to view it.

Emil is based in Trondheim, Norway, where he currently serves as Artistic Director for the voluntary impro company The Impro Operators. When not improvising, he spends his time diligently tapping away on his Master's thesis in Antarctic history and travelling the world looking for mountains to climb, both metaphorically and literally. Aside from history and climbing, he also enjoys good books, chocolate, and dancing, even though he isn't very good at that last one.
Emil accidentally stumbled across the work of Keith Johnstone in a high school drama class, and he has since sought out Johnstone's work wherever he could find it, both in print and in workshops with the man himself. All of this gave him a taste for further exploring improvised theater, and he has spent much of his time since then both seeking out new teachers, and organizing, acting in, and directing improvised shows – among them all of Keith's formats. He is thrilled to get the chance to help the ITI in its mission to build a sharing and caring global impro community."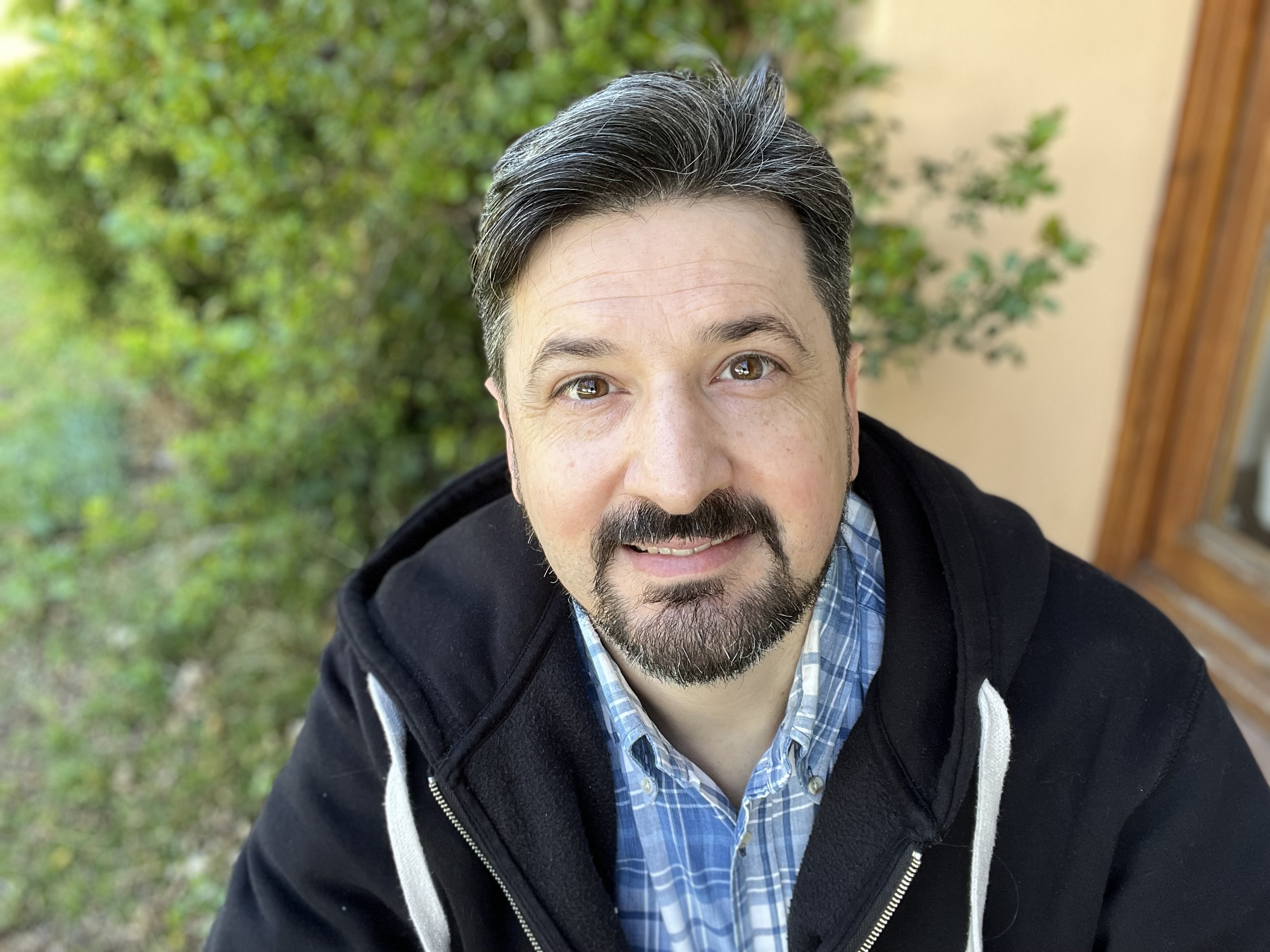 Guido Materi
Europe West Region Representative This email address is being protected from spambots. You need JavaScript enabled to view it.

Guido graduated in 2001 from Boston University, College of Communication, in Film & TV production. He is based in Florence, Italy, where his improvisation experience started in 2006 with the Lega Improvvisazione Firenze. In 2018 he attended the intensive impro workshop held in London by Keith Johnstone, and in 2019 the International Improvisation School at the Loose Moose Theater in Calgary, which were life-changing experiences for him. He is an improviser, teacher, director, and actor. As a member of ATTOUNO he works on the Maestro Impro format, and with LIF he works on the Match format. With QUINTEOFF he organizes and performs shows and readings to adults and children aged 3 and over. He is also a high school teacher and a facilitator of the Lego Serious Play® method. Guido also works in the tourism sector, renting out cosy apartments in Florence to international people. He is a big fan of role playing games and board games, of which he has a huge collection that he uses sometimes for special projects with teenagers. He is a father of 4 children, he has a dog, a cat and loves long walks in the mountains.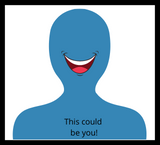 Vacant
Africa & Middle East Region Representative

We are looking for an amazing person to fill this role. If you, or someone you know, are interested, please contact us at This email address is being protected from spambots. You need JavaScript enabled to view it. for more information.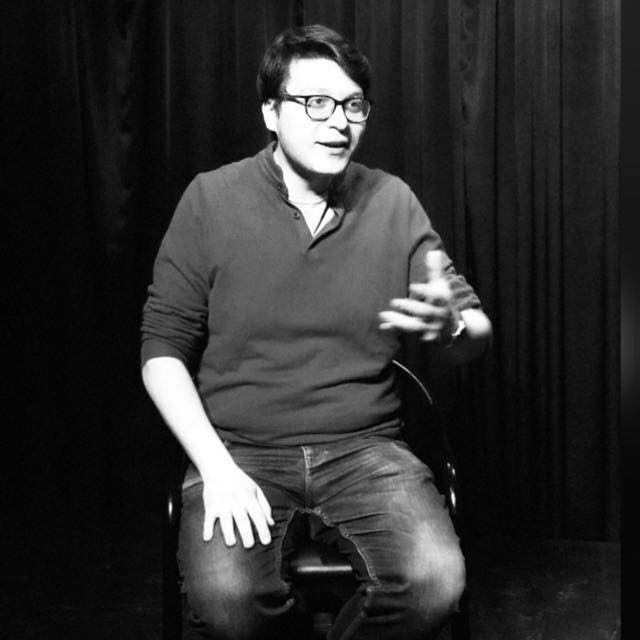 Kamil Kivanç Özdemir


Europe East Regional Representative

Kıvanç Özdemir has been working on Improvisation for the past 10 years as a member of AZOT IMPRO. He has been teaching Improv for 5 years, inTurkish and English. He was in the organizational team of the first two Istanbul International Improv Festival. He is a member of SABIR Mediterranean group, who work on socio-political Improv with Italy, Spain, Algeria and Tunisia. With his group he won the first national Improv League in 2016. He is collaborating with the International Theatresports Institute, translating the Theatresports guide in turkish and, together with Martina, bringing different Improvisational Cultures and guests to Turkey (Improvworkshopsinistanbul). He is currently collaborating with Assetto Teatro as a trainer for the master program "La Cantina". In his free time he is a lawyer, specialized in criminal law and has master of art on forensic medicine working for his own law practice in Istanbul.
Since 2013, he is a board member of ONAR Istanbul working to fight Gender Based Violence and empower women as the Head of the Law Department and Trainer in Universities and Schools about GBV, Divorce, Foreigners, child protection, Integration & Inclusion.


Cam Percy
Oceania Region Representative and interim Board Secretary This email address is being protected from spambots. You need JavaScript enabled to view it.

Cam is a school teacher turned improvisation teacher, director, performer and forever-student based in Brisbane, Australia. Cam started improvising in 2010 with ImproMafia and went on to hold the positions of President and Training Director with the company. Cam has been around Australia and the world teaching, directing and performing improvisation, including her original formats Fears by Firelight, Swipe Right and The New Tales of Quinn. Cam has also produced, directed and performed in Maestro™, Theatresports™ and Gorilla Theatre™ shows. In Brisbane, Cam teaches impro for personal development, performance and corporate teams. She believes that nothing connects you to the present moment and to other people like improvising theatre.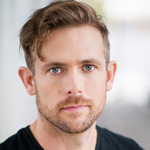 Jeff Gladstone
North America West Region Representative and Artistic Director This email address is being protected from spambots. You need JavaScript enabled to view it.
Jeff was first introduced to improv at the University of Calgary by his acting teacher, Keith Johnstone. Jeff joined the Loose Moose Theatre Company that same year and has never looked back. The following year, Jeff began teaching specialty courses in Status and Mask at the U of C. Jeff relocated to Vancouver in 2000 where he joined the local improv scene, performing in sold out shows for multiple companies. In 2009 along with Veena Sood, Jeff founded Truth Be Told Theatre, a Vancouver company dedicated to performing Keith's format, The Life Game.
Jeff works constantly in theatre and film, while investing all the rest of his time to improvisation, both as the director of education for the new Tightrope Impro Theatre in Vancouver, and as a regional representative and Artistic Director for the International Theatresports Institute.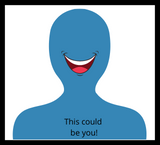 Vacant
North America East Region Representative This email address is being protected from spambots. You need JavaScript enabled to view it.

We are looking for an amazing person to fill this role. If you, or someone you know, are interested, please contact us at This email address is being protected from spambots. You need JavaScript enabled to view it. for more information.
Thank you to our past board members!
Amy McKenzie, Daniel Orrantia, Dennis Cahill, Elena Lah, Erik Van der Liet, Felipe Ortiz, Frank Totino, Geoffrey Dolan, Helene Abrahamsen, Jukka Lindstrom, Michael Durkin, Nadine Antler, Nathalie van Renterghem, Patti Stiles, Shawn Kinley, Terra Hazelton, Vera Achatkin, Jay Ono, Vid Sodnik, Jun Imai, Chris Wells, Doug Wong, Jay Hitt, Kylie Schultz, Steve Jarand, Neal Leaheey, Marko Mustac, Dan O'Connor, Rebecca Northan