IMPRO: Transformations
Subtitled in Spanish – Portugese – French – Japanese – Dutch In the DVD Impro: Transformations, Keith Johnstone teaches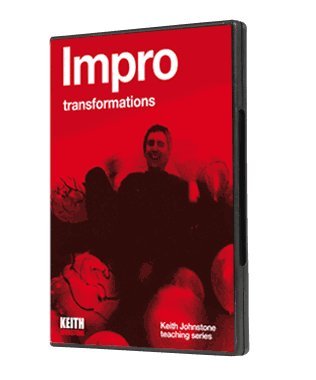 status transactions, storytelling, spontaneity and more. A unique, must-have DVD that gives improvisation actors and teachers and other creative spirits the opportunity to study with the world-renowned Improv legend. Keith's ideas about improvisation, behaviour and performance appeal to a wide variety of groups. From Actors to Psychotherapists, Improvisation companies to Theatre Schools and Companies, Business, Management and Innovation training specialists and Humanities Research Institutes, Universities and Film Production Companies have worked with him and apply his ideas in their field. Buy this DVD now and enjoy the 105 min DVD with more than 30 minutes extra material! Buy now!
TRANCE MASKS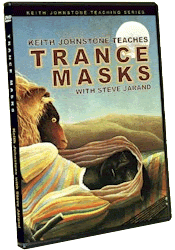 Keith Johnstone is the inventor of many improvisation games and 'formats'. He's spent his life as a teacher of acting and of improvisation – often in leading Drama Schools. He is a playwright and director. His books Impro and Impro for Storytellers are in print in many languages. He was an Associate Director of Britain's Royal Court Theatre, and is currently a Professor Emeritus at the University of Calgary and a fellow of its Humanities Institute.
Keith Johnstone is joined by Steve Jarand in this unique teaching video.
Steve began working with masks in 1997, established the Loose Moose Mask Group and has been collaborating and teaching mask with Keith Johnstone in Canada and in Europe since then.
Buy now!